Any type of fasteners must be designed to be as durable as the metal wall or roof cladding system itself. FDS offers range of fasteners with different level of corrosion resistance to match the various facade system that you have invested in.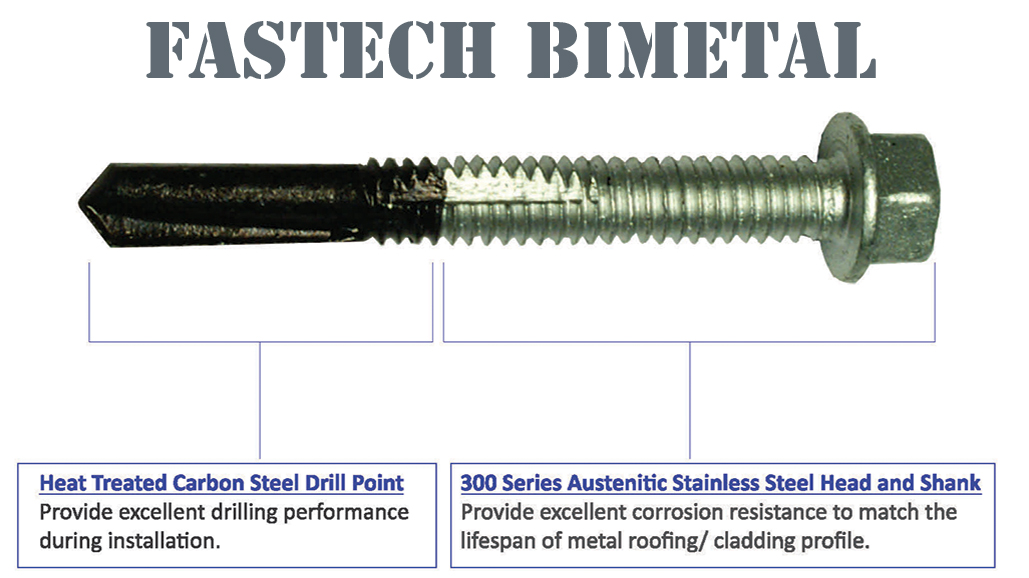 FDS and its partner LTM Taiwan has developed a new proprietary process to fuse the high-carbon steel drill tip with the austenitic fastener head and body.  Fastech Bimetal features the inherent corrosion resistance of the austenitic stainless steel and the strength of carbon steel that give it the ability to drill up to 12.5mm on steel substrates.
The unique heat treatment process utilises the latest technology, isolating the stainless steel from heat source, thus maintaining the integrity of the stainless steel material.
Outstanding corrosion resistance and long service life
High Strength, ductility and Reliability
Greater compatibility with Aluminium material compare to carbon steel fasteners.
Drill up to 12.5mm on steel substrates
Grade of Material Available